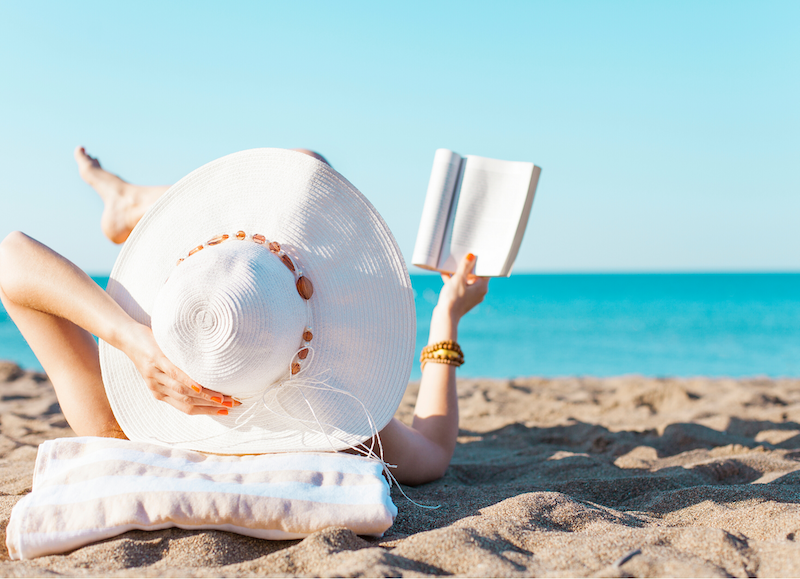 Pred samotným výberom zájazdu je dôležité zodpovedať si najskôr na základné otázky:
S kým plánujete cestovať (s rodinou, priateľmi alebo sám)
Kam by ste  radi vycestovali

Na ako dlho a kedy môžete vycestovať
Do akého typu hotela (kategória, typ stravovania, vzdialenosť od pláže, centra, letiska, rozsah doplnkových služieb)
Aký typ pláže preferujete, ako dlho ste ochotní cestovať do destinácie a typ prepravy, ktorú preferujete
Koľko ste ochotní  investovať do dovolenky - teda do seba a svojich zážitkov, ktoré Vám nikto nikdy nevezme.



Pár tipov od nás.  
Dobrá informovanosť o špecifických podmienkach či okolnostiach v jednotlivých krajinách, o charaktere, úrovni pobytových miest a kategorizácii ubytovacích zariadení je základným a nevyhnutným predpokladom príjemného pobytu. Nároky a predstavy klientov nemusia korešpondovať s realitou a našou snahou je zabrániť zbytočným neodôvodneným očakávaniam. Preto sa veľa pýtajte, možno i na veci, ktoré sa Vám na prvý pohľad zdajú samozrejmé. To čo je pre jedného samozrejmosť, pre druhého môže byť nadštandard.
Ešte pred uzatvorením Zmluvy o obstaraní zájazdu si preštudujte  dôkladne všetky dostupné informácie o zájazde a destinácii. Popis ubytovania, recenzie, odporúčania, všeobecné zmluvné podmienky i  dôležité rady a informácie, ktoré sú súčasťou zmluvy cestovnej kancelárie. Recenzie čítajte vo vlastnom záujme pred kúpou a nie až po uzatvorení zmluvy. Určite ich odporúčame vyhľadávať a študovať z rôznych zdrojov a to hlavne z dôvodu ich subjektívnosti.  Hodnotenie kvality služieb v recenziách môže byť ovplyvnené kadečím, od aktuálnej nálady recenzenta, cez jeho prehnané očakávania až po nekalé praktiky konkurencie, preto nie sú recenzie záväzné a odporúčame si ich prečítať viacero, nielen dve tri. Je na Vás či a do akej miery im budete veriť.  
Ak predsa len po podpise zmluvy prídete na to, že potrebujete niektoré skutočnosti zmeniť , treba myslieť na fakt, že  akékoľvek zmeny zo strany klienta sú spravidla spoplatnené služby, pričom platí pravidlo, že čím bližšie k odchodu na zájazd zmena nastane, tým je pre klienta poplatok vyšší. Samozrejme veľmi závisí od druhu zmeny o ktorú má klient záujem. Ak ste zistili, že máte chybu vo Vašej adrese, neváhajte ju okamžite nahlásiť - bude to zadarmo. Ak však meníte obsadenie izieb, alebo cestujúcich treba si uvedomiť, že to už je podstatný zásah do objednávky a spravidla je nutná asistencia hotela, či je vôbec takáto zmena možná ak sa napríklad mení typ izby. 
Pri výbere dovolenky neodporúčame posudzovať len celkovú cenu zájazdu bez ohľadu na rozsah a kvalitu služieb zahrnutých v cene, alebo sa spoliehať  len na kategóriu zariadenia. V ponuke cestovných kancelárií sú tisíce hotelov rovnakej kategórie v tej istej krajine a pritom v rozdielnych cenách.  Vždy treba brať do úvahy viacero kritérií ako napr. poloha hotela, stredisko, vktorom sa hotel nachádza, ale najmä úroveň služieb, ktorú Vám môžu pomôcť posúdiť napr. recenzie predchádzajúcich hostí alebo zamestnanci cestovnej kancelárie.
Pomer Vašich očakávaní verzus realita je tiež veľmi dôležitý. Ak chcete napríklad prežiť pokojnú rodinnú dovolenku, nevyberajte si hotely v centre miest, ale skôr na okraji letovísk a pýtajte sa na služby, ktoré hotely ponúkajú práve pre Vaše ratolesti.  Ak ste však partia mladých ľudí a preferujete rušný nočný život či nakupovanie, určite voľte blízkosť letoviska. V každom prípade výberu Vašej dovolenky venujte dostatočnú pozornosť a vyhnete sa tým zbytočnému sklamaniu zo zlého výberu.
Úroveň služieb jednotlivých hotelov zodpovedá obvykle aj ich cene. Vždy to prosím zohľadnite. Vybrať si medzi stovkami hotelov rovnakej oficiálnej kategórie nie je jednoduché, pretože nikdy nie sú rovnaké a práve tu platí to staré známe pravidlo kvality zodpovedajúcej cene. 
V neposlednom rade treba brať do úvahy náboženské, kultúrne a spoločenské tradície, rušnosť, mravy, zvyklosti, zákony a ostatné predpisy hostiteľskej krajiny.
Natália Osvaldová - Váš predajca zájazdov