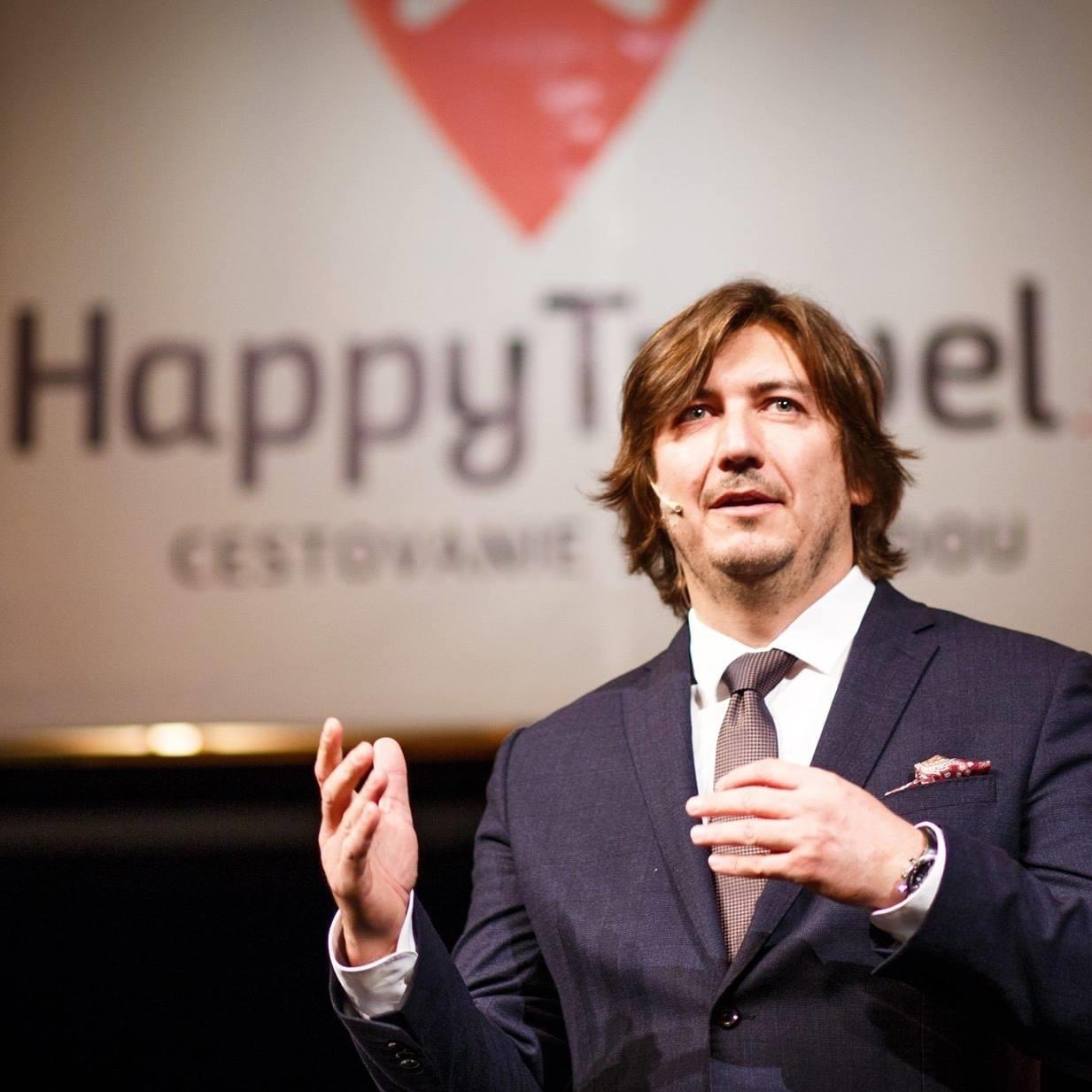 Roman Berkes - konateľ Happy travel a prezident SACKA odpovedá


 
Darí sa cestovkám reštartovať sezónu 2020?
Je to dosť komplikované. Nie som si istý, či sa dá polemizovať o reštarte sezóny 2020. Ľudia by možno mali záujem, no sú zmätení. Najskôr sú vyzývaní, aby boli zodpovední, no na druhej strane na nich svietia ponuky zájazdov do zahraničia. Nehovoriac o premotivovanej kampani, aby ľudia strávili dovolenku doma. A tí, čo už vycestovali, boli po návrate z dovolenky braní ako čierne ovce. Paradoxne, si užili najlepšiu dovolenku, bez veľkých más ľudí a s naozaj výnimočnou starostlivosťou hotelierov. 

Aká je momentálna situácia v cestovnom ruchu?
Je isté, že leto 2020 je stratené. Pre cestujúcich i cestovné kancelárie sú práve mesiace júl a august tými kľúčovými a majú zvyčajne hlavnú sezónu.  Dnes už je koniec augusta, a výsledok je takmer nulový. Nikto v marci nepredpokladal, že sezóna dopadne takto.


 


Je ešte nejaká šanca, že by sa mohlo lietať do Turecka či Egypta, ktoré sú obľúbenými destináciami i počas na Slovensku chladnejších mesiacov?
Toto závisí od kompetentných úradov, ktoré pridávajú a odoberajú krajiny z tzv. cestovateľského semaforu. Čo ale už dnes vieme je, že naši susedia z Poľska i z Rakúska lety do Turecka povolili. Taktiež Nemecko, Francúzsko, Rusko, Švajčiarsko či Veľká Británia a iné krajiny otvorili svoje hranice na cestu práve do Turecka. Veríme v rovnakú reakciu našich odborníkov, takže šanca na dovolenku v Turecku, či Egypte ešte stále je. Veľkou výhodou týchto destinácií je práve teplo, ktoré pretrváva v prípade Turecka až do konca októbra a v prípade Egypta celoročne. 


 


V prípade, že sa dostanú tieto dve krajiny medzi tie "zelené", ste pripravení reagovať na dopyt a ponúknuť ľuďom odlet do týchto krajín okamžite? 
Áno, samozrejme sme pripravení okamžite zareagovať. Už teraz máme v ponuke termíny, ktoré plánujeme realizovať, ak bude situácia priaznivejšia. Máme zazmluvnené letecké spoločnosti, ktoré sú schopné letieť hneď ako nám to bude umožnené zo strany kompetentných úradov a hotely, ktoré v opatreniach proti šíreniu ochorenia nijako nepoľavili. 
Čo ak si klient zakúpi u Vás dovolenku ešte tento rok, pošle Vám zálohu a nakoniec sa nepoletí? 
I tento variant môže samozrejme nastať, vzhľadom na skutočnosť, že situácia nie je v našich rukách, ale v tomto prípade, nebudeme klientom vystavovať voucher. Platobné podmienky sme nastavili tak, aby klienti, v prípade nerealizácie zájazdu nemuseli zaplatiť doplatok a záloha sa im okamžite vráti na účet, teda nebude im vystavený žiadny voucher.  


 


Ako je to s dovolenkami, ktoré mali klienti u Vás zakúpené a nezrealizovali sa? 
V týchto prípadoch klienti dostali oznámenie o nezrealizovaní ich zájazdu a peňažné prostriedky sa im preniesli do ďalšej sezóny, prípadne do aktuálnej. Samozrejme rozhodnutie, kedy klient absolvuje dovolenku je na ňom. Snažíme sa byť počas celej doby tohto mimoriadneho stavu k dispozícii a odpovedať na otázky, ktoré vznikajú. Musím však povedať, že naši klienti sú z veľkej miery chápaví, tolerantní a uvedomujú si, že situácia, do ktorej sme sa všetci dostali nebola zavinená našou spoločnosťou. Za túto podporu sme im nesmierne vďační. 


 


Plánujete teda spustiť predaj budúcoročnej ponuky skôr ako obvykle? 
Áno presne to máme v pláne, vzhľadom na množstvo klientov, žiadajúcich práve o rezerváciu v budúcom roku. Či už sú to klienti, ktorí majú u nás finančné prostriedky, alebo noví klienti, ktorí sa boja, že budúcu sezónu nebude ponuka dostatočne pokrývať dopyt. Ponuku už teraz pripravujeme. 
20.8.2020