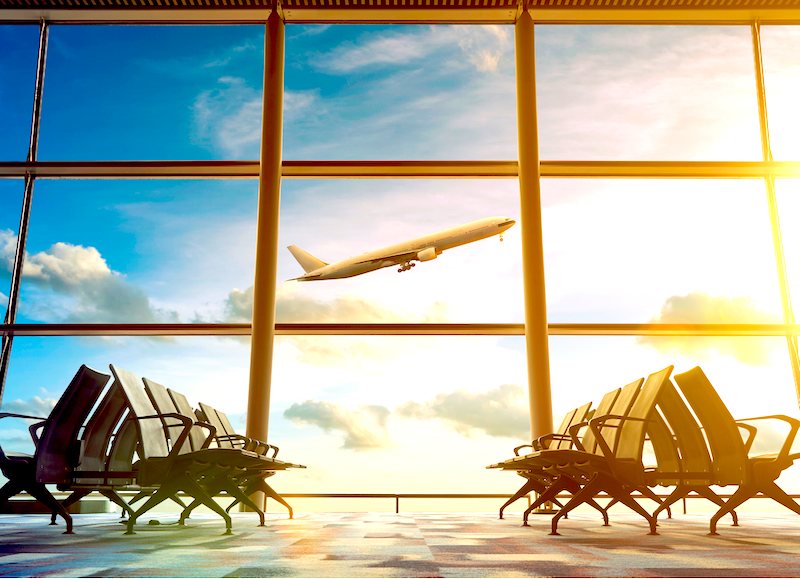 Takto to na letisku funguje


Letíte prvýkrát alebo ste leteli už dávno a zabudli ste ako to chodí na letisku? Nemusíte mať žiadne obavy, v tomto článku Vám poradíme ako postupovať, aby ste to všetko zvládli bez problémov s úsmevom na tvári.
Pred odletom
Skontrolujte si platnosť dokladov. V rámci EÚ Vám stačí občiansky preukaz platný v čase pobytu (odporúčame však aby ste mali OP platný aspoň 2 mesiace po návrate) a mimo EÚ je potrebný cestovný pas platný minimálne 6 mesiacov po návrate z destinácie. Viac o cestovných dokladoch nájdete v článku "Cestovné doklady potrebné na dovolenku". Cestovné doklady si nezabudnite vziať so sebou.
Pred cestou Vám odporúčame zistiť si prepravné podmienky leteckej spoločnosti, predpísané rozmery a váhu batožiny. Predídete tak zbytočným komplikáciám a ďalším nechceným poplatkom na letisku (napríklad za nadváhu batožiny alebo za nadrozmernú batožinu). Pokiaľ cestujete linkovými letmi, najmä pri nízkonákladových leteckých spoločnostiach, je potrebné si urobiť dopredu aj online check-in, pretože priamo na letisku môže byť spoplatnený. Ak si kupujete letenky cez internet, je potrebné aby ste mali vytlačený palubný lístok, tzv. boarding pass, ktorým sa na letisku preukážete. Ak sa chcete vyhnúť týmto úkonom, zavolajte nám a vybavíme všetko za Vás.
Pokiaľ si kupujete zájazd priamo cez našu CK, poletíte tzv. charterovým letom. Letenky na chaterových letoch sa nepoužívajú. Ide len o hromadné elektronické zoznamy. Teda na check - in sa preukážete len svojim platným cestovným dokladom a pracovníci letiska Vám vystavia palubný lístok.
V prípade, že máte nejaké zdravotné problémy, pravidelne užívate lieky, alebo máte z tohto dôvodu vyplývajúce špeciálne požiadavky na servis priamo na letisku či v lietadle, je potrebné doložiť vyplnený formulár, tzv. fit to fly alebo medical clearence. Na formulári sú uvedené prípady, kedy je nutné mať tento doklad potvrdený lekárom. Tehotné ženy môžu cestovať do 34. týždňa tehotenstva (pri viacpočetnom tehotenstve do 28. týždňa). Každý letecký prepravca môže mať odlišné podmienky prepravy tehotných žien. Pokiaľ tehotné ženy nemajú žiadne zdravotné problémy, stačí im predložiť lekárske potvrdenie na formulári fit to fly.
Ak cestujete s neplnoletým dieťaťom, ktoré má iné priezvisko ako vy, môžu od Vás na letisku požadovať splnomocnenie. Nájdete ho aj na našom webe ako "splnomocnenie na sprevádzanie dieťaťa" a odporúčame ho mať v tomto prípade vyplnené a potvrdené so sebou.
Občerstvenie na palube je podávané v závislosti od dĺžky letu. Či je zdarma alebo extra spoplatnené, záleží na leteckej spoločnosti. Pokiaľ máte nejaké špecifické nároky na stravu (napr. bezlepková strava), odporúčame Vám nahlásiť to v dostatočnom časovom predstihu.
V skratke – ak ste si kúpili dovolenku cez našu CK, na letisku Vám stačí sa preukázať svojimi cestovnými dokladmi. Ak máte nejaké zdravotné problémy, odporúčame Vám mať vyplnený aj vyššie spomínaný formulár fit to fly.

Po príchode na letisko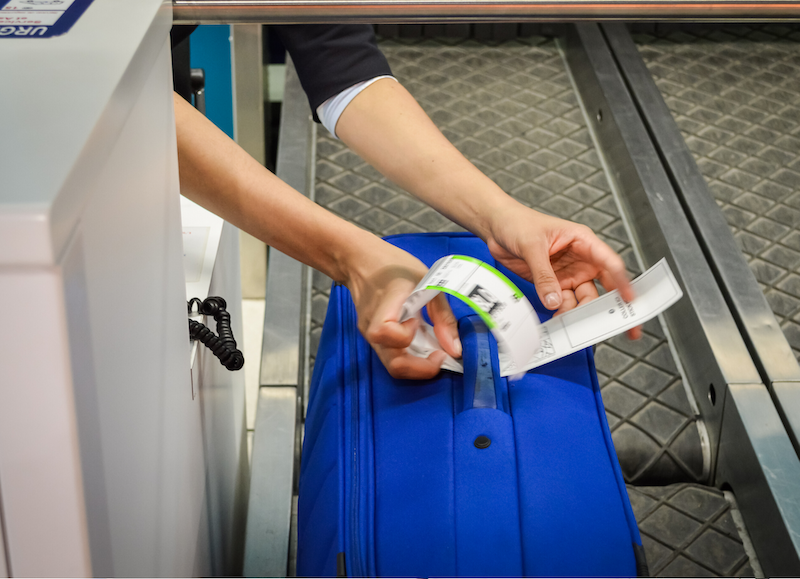 Check - in
Keď vojdete na letisko do odletovej haly, je potrebné vyhľadať odbavovacie prepážky. Pôjdete k tej prepážke, na ktorej bude uvedené Vaše číslo letu (nájdete ho na voucheri, ktorý zasielame v pokynoch). Tu predložíte svoj cestovný doklad, na základe ktorého Vám vydajú palubný lístok. Zároveň odovzdávate veľkú batožinu, ktorá bude prepravená do podpalubia. Na letisko sa dostavte v dostatočnom časovom predstihu - 2 hodiny pred odletom.
Pokiaľ nemáte kúpenú miestenku v lietadle, tak prideľovanie miest v lietadle je zásadne v kompetencii leteckej spoločnosti. Výber konkrétnych sedadiel v lietadle je služba extra spoplatnená. Ak cestujete spolu a chcete byť usadení vedľa seba, radíme Vám, aby ste absolvovali odbavenie (tzv. check- in) v rovnakom čase a pasy odovzdali naraz. Čím neskôr sa dostavíte na odbavenie, tým klesá šanca usadenia vedľa seba.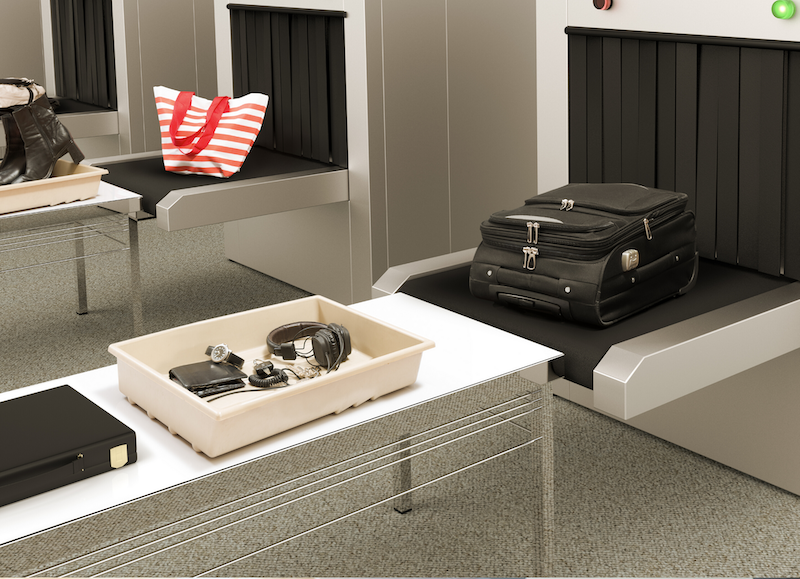 Bezpečnostná kontrola
S palubným lístkom, ktorý Vám vydali na check -in sa presuniete na bezpečnostnú kontrolu (security check), kde Vám skontrolujú príručnú batožinu. Predtým ako prejdete skenovacím rámom, vyložte svoju tašku na pás. Elektroniku a tekutiny je potrebné vyložiť z batožiny. Tekutiny musia byť v obaloch do 100 ml. Takýchto nádob môžete mať maximálne 10. Okrem toho treba odložiť opasok, náramky, retiazky, svetre, bundy, hodinky a topánky. Následne si prejdete cez detektor kovov. Je potrebné vykonať všetky pokyny pracovníkov. Pokiaľ cestujete mimo Schengenský priestor, absolvujete ešte i pasovú kontrolu.
Po absolvovaní kontroly môžete ísť nakupovať v tranzitnej zóne do duty free obchodov. Nezabudnite si však sledovať odletové tabule aby ste svoj odlet nezmeškali. Letiská pasažierov nevyzývajú k nástupu na palubu menovite.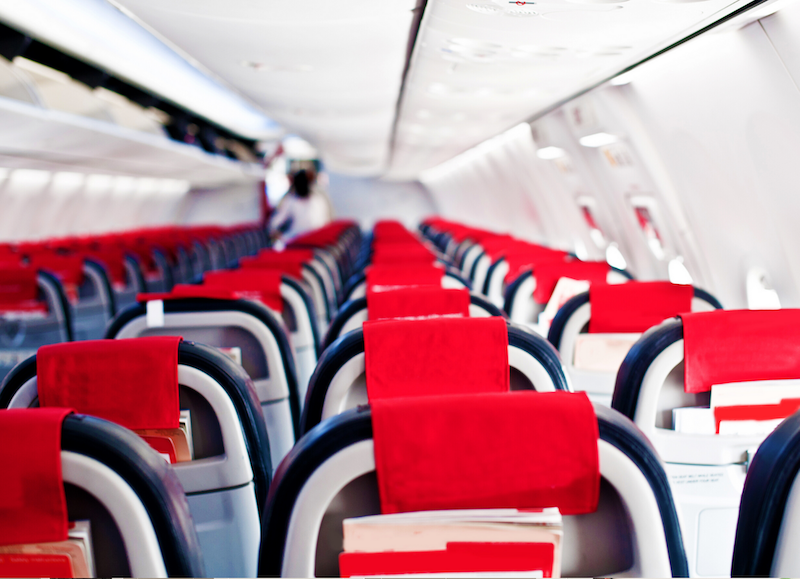 Nástup na palubu a let

Na palubnom lístku je uvedený čas odletu a brána (gate), z ktorého budete odlietať. Gate sa zvyčajne otvára 30 – 45 minút pred odletom. Je potrebné sledovať informačné tabule. Na gate Vám zamestnanci letiska ešte skontrolujú doklady a oskenujú palubné lístky do počítača aby vedeli, kto sa reálne dostavil na odlet. Následne už pokračujete na palubu lietadla. Číslo sedadla a radu máte uvedené na letenke. Aby ste pomohli urýchliť nástup do lietadla, skontrolujte si na palubnom lístku, ktorými dverami je pre Vás najlepšie nastúpiť do lietadla. Nastúpením prednými dverami a pretláčaním sa cez celé lietadlo do zadnej časti iba predĺžite nastupovanie všetkých cestujúcich a prispejete tak k meškaniu Vášho letu. Príručnú batožinu je potrebné si odložiť do úložných priestorov nad Vami. V lietadle a počas letu sa riaďte inštruktážou stewardov/letušiek.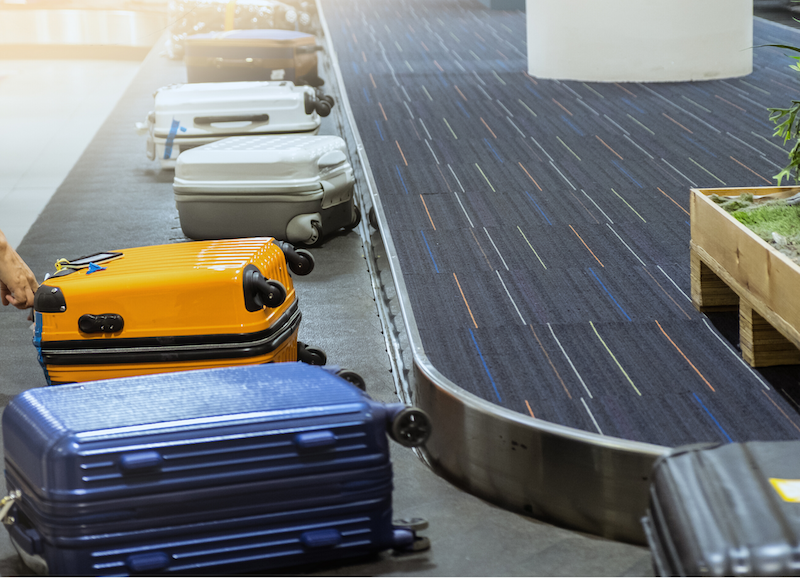 Po prílete do destinácie

Po pristátí v cielovom letisku sa presuniete z lietadla do príletovej haly, kde si vyzdvihnete svoju batožinu a potom opustíte priestory letiska. Sledujte tabule na letisku a hľadajte letisko z ktorého ste leteli. Ak cestujete mimo Schengenský priestor, prejdete po prílete ešte pasovou kontrolou. Príletovou halou sa potom dostanete von z letiska.
Ak ste si zakúpili náš zájazd, po prílete do destinácie Vás na letisku bude čakať delegát označený naším logom, ktorý Vás nasmeruje k transferu do Vášho hotela. Potom si už môžete naplno užívať pobyt na Vašej vysnívanej dovolenke.


Autor: Maroš Čaládik - Váš predajca zájazdov